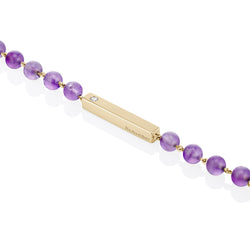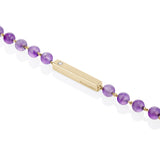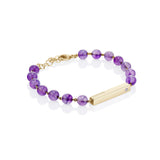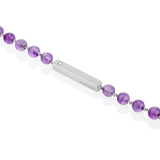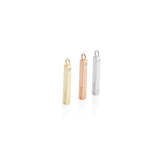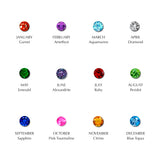 Amethyst Beaded Bracelet
Available in 18k Yellow or Rose Gold; Sterling Silver

Total Bracelet length 7.5" with adjustable extender at 6.5"

Horizontal Bar Dimensions - 1 3/16"Lx3/16"W

Gemstone Beads are 6mm.
Gemstone on bar 2.5mm round.

Lobster clasp closure.
**Please allow 4-6 weeks for shipping.  If you have an urgent request, please email us at Concierge@RememBar.com
ABOUT THE BEAD

Amethyst is a powerful and protective stone.   Amethyst is a natural tranquilizer, it relieves stress and strain, soothes irritability, balances mood swings, dispels anger, rage, fear and anxiety.  Alleviates sadness and grief, and dissolves negativity.  Amethyst activates spiritual awareness, opens intuition and enhances psychic abilities.  It has strong healing and cleansing powers.  Relieves physical, emotional and psychological pain or stress.  Amethyst eases headaches and releases tension.